What does a Professional Organizer, certified in Energy Clearings, and who has a love for teaching Productivity practices buy for her own use? I am often asked this question, and today I am sharing the top 10 things I am loving from Amazon right now…

1. Interior Design Inspiration
If you love the BoHo trend for the home, you will love "The New Bohemians Handbook" by Justina Blakeney. I am head over heals for this style and her gorgeous layouts in this book. She has written "The New Bohemians: Cool and Collected Homes"  and "Urban Jungle Living"  as well. GOOD STUFF!!
2. Drinking Water Vibration
I am all about transforming my body, mind, spirit and space into the best version it can be. This year, I began focusing on nourishing my body with whole foods and pure water. Because water responds to good vibes, I began doing a whole blessing process around my water by using a Tesla Purple Plate. I keep the disc on the bottom of our water filtration system, and every time I place my glass on it, I envision it nourishing and healing my cells.
It is scientifically proven you can manipulate water with intention, and the purple plates are charged to create a strong tachyon field that is believed to heal, and speed up the regeneration process, reduce pain and swelling, mitigates injures, etc.
What I love about the Purple Plate is that it's less than $15, so I keep one at home & one in my purse.
3. Vacuum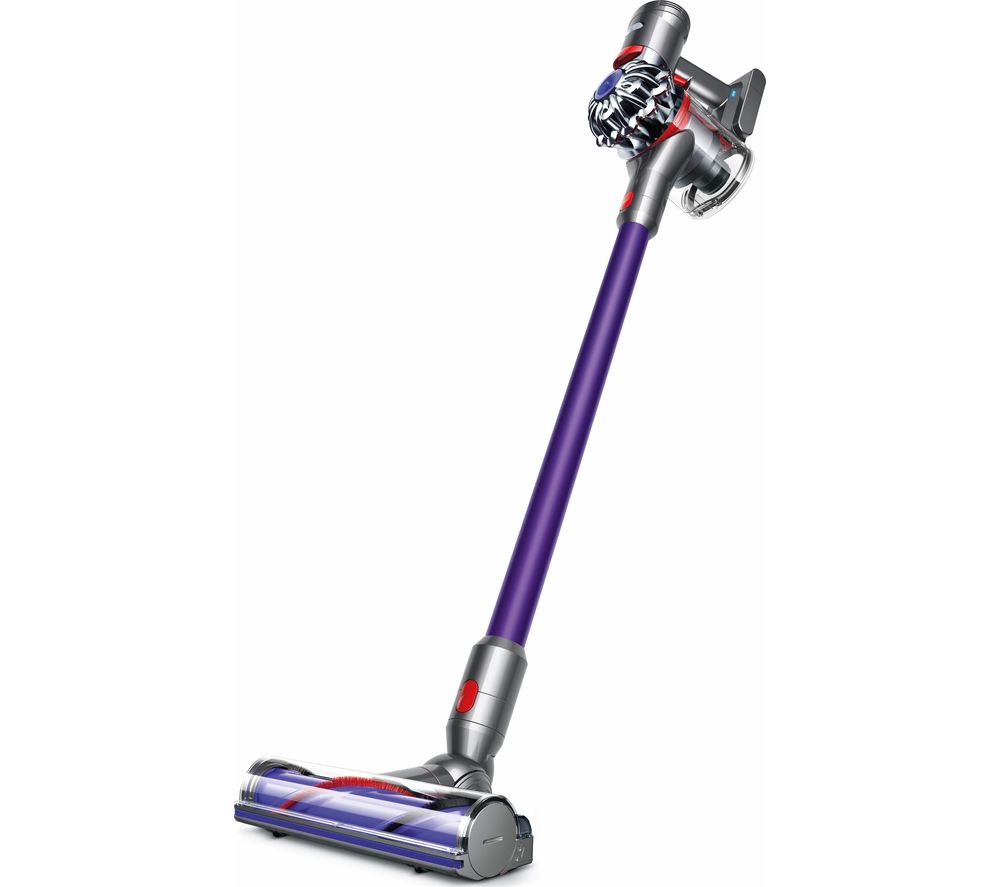 The V7 Animal Dyson Cordless Handheld has changed my life! I spent years hating my vacuum cleaner – one that my husband picked out, it had a heavy, trailing motor that was awkward and clunky. I later inherited my dad's Hoover. It was heavy-duty and too heavy (OMG!) to lift upstairs or use for small jobs. When I did my research, Dyson was the best value I could find, and the lightweight, cordless version has made me want to vacuum every single day & worth every penny!
4. Organizing Cubes
Along with my recommended Elfa Closet Organizing Systems from the Container Store, I absolutely adore these Fabric Cubeicles. I have several of these lining my office storage closet shelving, and they neatly contain everything from client projects, to craft projects, to scrap-booking projects.
My favorite use is to toss in any paper waiting to be filed so that I can come back at a later time and tackle all of my filing at once. Keeping like-minded groups in these containers gives you immediate access to everything you need when you're ready for it, and eliminates the look of clutter at the same time. I have had mine for 5 years and they are still as sturdy as the day I ordered them.
5. Spin Mop
I had been seeing so many video recommendations about the spin mops, and I was definitely curious about the quality. There are a variety of new mops on the market, and some are cheaper than others. My research found the O-Cedar Easy Wring Microfiber Spin Mop to be top rated and with a lifetime warranty, you can't go wrong. I used to get down on my hands and knees to mop because I just have to make sure I'm getting everything as clean as possible, while drying as I go. With this mop, I am so impressed with how well it cleans, and the hand spinner gets it nice and dry!!
6. Planner
I am a self-proclaimed Planner Junkie/Nerd, and I have been using a planner for nearly 20 years now. Of all the planners I have tried, there is only one that has my heart, and that is Filofax. I have used the same Filofax now since 2012,  and I don't get bored with the color or style (I am a creature of habit & love a tried and true system).
Mine is a mustard yellow Finsbury, which is easy to customize with its large 6 ring binder. I create my own inserts, so anytime I feel it's not fulfilling my needs, I can easily change things up and design my own forms to keep me on track.
7. Pet Vaccine Record-Keeping
After getting a new puppy a couple of months ago, I wanted to make sure that I kept good shot records that would be easy to tote with me while we travel. I found the cutest idea from a company that creates a Passport-style Record Book. It has several pages to record your pet's immunizations, measurements, markings, chip number and more! I love this novelty, and it's a nice little conversation piece while traveling.
8. Privacy Sign
There is nothing more annoying for a work-from-home entrepreneur than hearing the doorbell ring mid-day. I can't be bothered with sales people if I haven't made an appointment to speak with them, so I finally posted a "No Soliciting" sign near my front door and there hasn't been a single unwanted visit since! This sign is well made and has a stake to set right in your lawn.
9. All Purpose Soap
I have been changing out the products we use on our bodies and in our home for more natural, non-toxic brands, as well as experimenting with hand-made natural versions. I had heard about Dr. Bronner's Pure-Castile Liquid Soap, and was curious if it was worth all the hype. I have tried it on floors, in hand soap dispensers, washed the dog, and cleaned the dishes. They are right! It works for anything (some even use it for tooth & hair care). I love the peppermint scent, and I especially love that it is a natural product.
10. Glass Straws
After researching the options of bamboo, metal and glass, I found these Wide Glass Straws to hold up perfectly to our morning shakes. I made a commitment this year to eliminate the use of plastic straws. We make two smoothies every day, so that adds up over time. Can you imagine how much plastic is disposed of in every household? Many plastics do not break down in landfills, and I saw evidence of that while swimming in the Indian Ocean. It is devastating to our eco-system, so every bit helps.
These straws are made of sturdy glass & I haven't had one break yet – even carry one in my day bag. I especially love the cleaning brushes that come with this set.
I hope this has been an interesting topic for you. If you would like to hear more about what I buy frequently for cleaning my home, or any other topics, please comment below.
Have a beautiful day!